Bundnis gegen Rechts jagt Ausländer in Berlin.-2019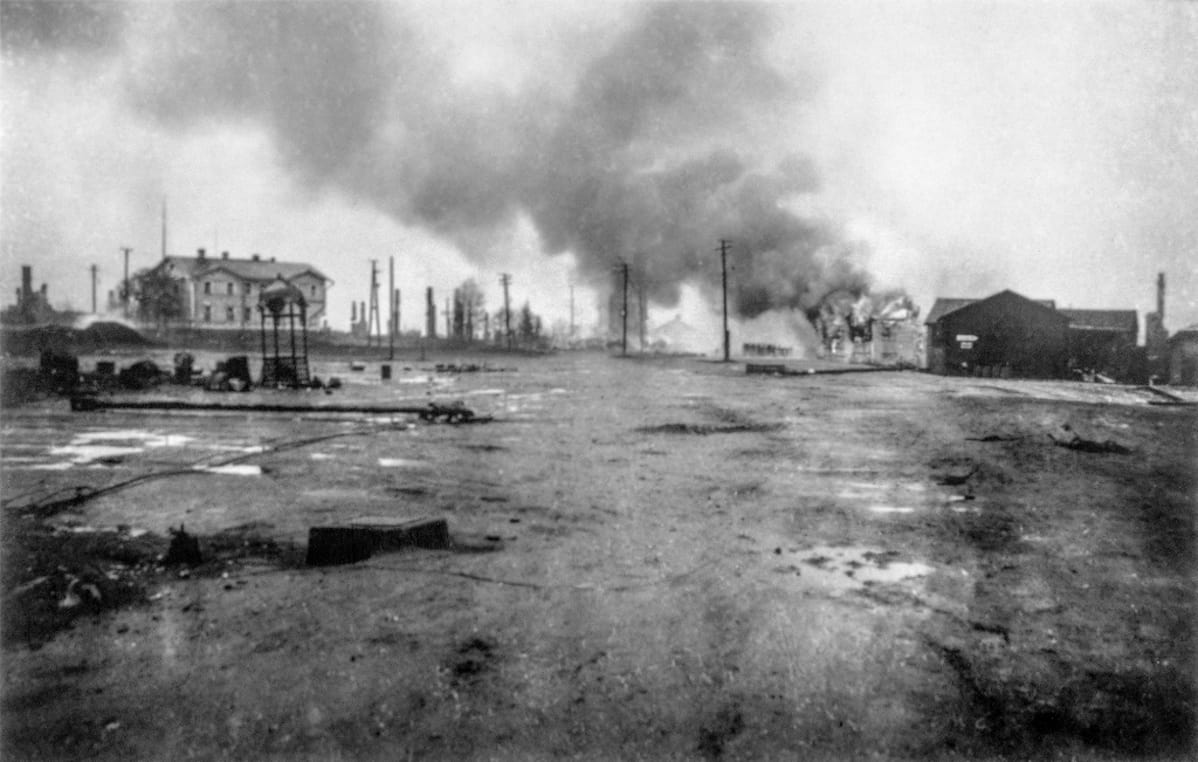 Well—looks like, that now kids and grandkids  of those old Wermach and nazi-soldiers  – like still continue revenge….as we can read of bann" — for one Finnish-owned restaurant in Berlin.  (https://wordpress.com/post/no2need.wordpress.com/38422)

Bündnis gegen Rechts -organisation is heading this hunting. Some left-wing trouble-maker this boss ( some kifiman) …..who might have sad memories of his own relatives connection to history , who knows. But any kind of hate is good machine to point it somethere- no matter, is there basics right or wrong. This kind of thinking is usual in this globe….and give to empty life some meaning. No matter, where point this own hate-energy.
Here in FInland -still late 1960 – 1970+….was quote, when here was lot of german tourists…and travellers.. ( who bring their own food and beer with them) — that  "ah , Germans .   Dont give them matches".        Looks like this kind of thinking is now turn to other country.   Here is not much those "bad jokes" anymore.   Now someone looks like to burn" some finnish man business…. and if not literally burn"— but just destroy.     Fine fine.
  GOOGLE TRANSLATE<<<<<<<<<<::::      Die Verbrennung Lapplands war eine erbitterte Vergeltung für den ehemaligen Militärdienst – 70 Jahre Lapplandkrieg
Die Taktik des von den Deutschen verbrannten Landes war eine normale Kriegsführung. Es gibt eine besondere Verbitterung im Krieg in Lappland, selbst im Fall des ehemaligen Soldaten in Finnland, sagt der Sachbuchautor Mika Kulju, der den Krieg in Lappland studiert und ein Buch über den Krieg in Lappland 1944-45 veröffentlicht hat.
Der Lapplandkrieg am 14. Oktober 2014 um 16: 03 Uhr wurde am 14. Oktober 2014 um 16:37 Uhr aktualisiert
Rovaniemi verbrannte im Herbst 1944 Asche
Die Deutschen begannen im Oktober 1944 mit der Zerstörung von Rovaniemi. Das Provinzialmuseum von Lappland
Teilen Sie den Artikel auf Facebook
274
Teilen Sie den Artikel auf Twitter
Der Krieg in Lappland, der seit fast sieben Monaten andauert, ist in der finnischen Geschichte viel weniger berücksichtigt worden als der Kampf an der Ostgrenze des Winterkriegs und des Fortsetzungskriegs. Die Geschichte des Krieges in Lappland ist keine so großartige Geschichte. Kuljus Arbeit erzählt die besondere Geschichte eines besonderen Krieges. Das Buch enthält neue Informationen zu erbitterten und rachsüchtigen Schlachten gegen eine ehemalige Armee.
Kostomentalität herrscht vor
– Die Pläne für die Taktik der verbrannten Erde wurden bereits 1943 aufgestellt. Sie wurden ursprünglich direkt gegen die Rote Armee und die Russen hergestellt. Die Deutschen fürchteten, die Russen hätten Lappland angegriffen, würden es weiterhin nach Schweden und auf die norwegische Seite ziehen und 200.000 deutsche Soldaten in Lappland zurücklassen, sagt Mika Kulju.
Nach der Schlacht von Tornio wurde dieser Plan auch im Krieg in Lappland eingeführt. Laut Kulju hatten die Deutschen das Gefühl, die Finnen hätten sie getäuscht.
– Nach den Kämpfen in Tornio erhielten deutsche Soldaten Anweisungen zur Zerstörung. Es bedeutete, die Siedlung nördlich von Napaiir zu zerstören. Im Namen der Ehrlichkeit muss man sagen, dass dies mit Schmackhaftigkeit einherging. Es war eine Rache für die alte Armee, sagt Kulju.
Muonio als Rache Erde
Laut der Passage kommt es vor allem während der Schlacht von Muonio zum Vorschein. Dort haben die Deutschen das Muonio-Wort über das Muonio-Zeichen mit dem Text "Here Was" geschrieben.
"Es wird nicht mehr den Höhepunkt eines normalen kalten Krieges erreichen, selbst bei den Deutschen, für die die Taktik des verbrannten Landes ganz normal war", sagt Kulju.
Außerdem, so Kulju, haben die Deutschen finnische Dekorationen als ein Zeichen der Barmherzigkeit im selben Dorf festgenagelt. Nach Kuljus Meinung war das eine klare Rache.
https://yle.fi/uutiset/3-7527195 (original)
/&%#/%¤¤#/
Best always remember…like told — that who voted and choose this fucking Hitler to the top…..and who hurray for him first.   And was satisfied at that time  Maybe better to handle that in the first place – in own head in Germany — and after that, start scratching other countries ambitions and motives etc.